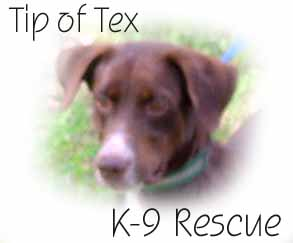 Tip of Tex K-9 Rescue
MAILING ADDRESS
c/o Dee Labunski
1514 S. 77 Sunshine Strip #24
Harlingen, Texas 78550
NOTE:
WE ARE NOT A SHELTER, AND ANIMALS CAN NOT BE
DROPPED OFF AT ABOVE ADDRESS.
956-245-4809
[email protected]
Please contact us via email if you'd like to visit our shelter. All visits are by appointment only.
Note: Due to the high volume of calls, not all phone calls are returned. Our preferred method of contact is email and all emails are often replied to immediately. Please include your phone number, and remember to clear your SPAM box to receive our emails. Due to heightened security, sometimes our email winds up in SPAM.
Thank you for your patience.
For Technical Issues or Questions please contact:
Sonia R. Garcia
[email protected]
956-398-8809